SARMS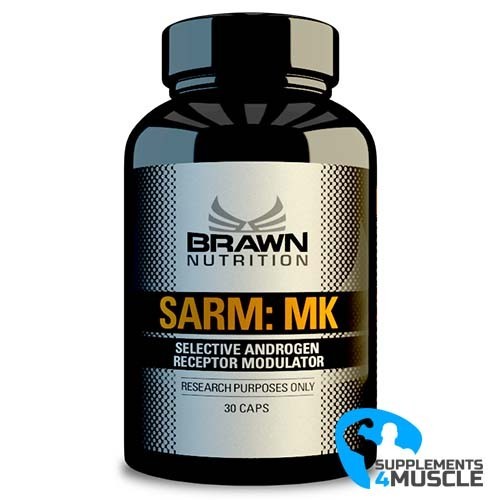 
DESCRIPTION
COMPOSITION
DIRECTIONS OF USE
REVIEWS
DESCRIPTION
Brawn Nutrition MK-677
Brawn Nutrition MK-677 is administered orally and works to stimulate GH production. Furthermore, this particular Growth Hormone won't increase cortisol levels, which makes it easy to improve your physique by both burning fat and gaining muscle. In addition, this enhancement provides better sleep, increases muscle and connective tissue growth, strengthens the immune system, and diminishes fat.
If you are looking for a supplement that can supply you with a boost in energy, Brawn Nutrition MK-677 is your answer. It has the capability to improve IGF-1 and GH, resulting in heightened physical and mental performance such as better cognition and memory, an increased appetite, and improved biological rhythm. It is sure to be an effective tool in taking your workouts to the next level.
Brawn Nutrition MK-677 has been scientifically proven to significantly raise the growth hormone levels that ensue improved sleep patterns and quality. Moreover, the use of this supplement leads to enhanced appearance of the skin, hair, and nails. In addition, trials have revealed that this supplement is beneficial in raising IGFBP-3 concentration in those suffering from growth hormone deficit and increasing IGF-1 and GH levels while sustainably keeping the levels of triiodothyronine (T3), thyroxine (T4), prolactin, glucose, insulin, cortisol, and thyrotropin unchanged.
Brawn Nutrition MK-677 has a range of benefits, such as enhanced wound repair, increased immune functioning, improved bone density, and nootropic benefits. Besides, it is also known for its anti-aging properties. Secure your order of Brawn Nutrition MK-677 today!
COMPOSITION
Serving Size: 1 Cap
Servings Per Container: 30
| | |
| --- | --- |
| Ingredients (per serving) | |
| MK-677 (Ibutamoren) | 30mg |
Other ingredients: Rice flour, Gelatine (capsule).
DIRECTIONS OF USE
Directions: Take 30mg per day for 6-8 weeks.
REVIEWS
There is no review
Atsiliepimas Atsiliepimas
Related Blog Posts