All products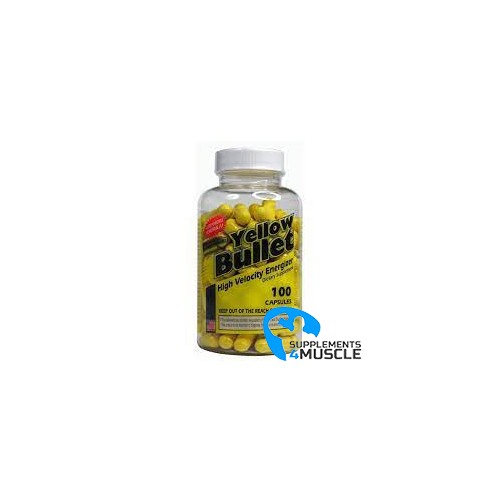 
DESCRIPTION
COMPOSITION
DIRECTIONS OF USE
REVIEWS
DESCRIPTION
YELLOW BULLET DIET PILLS W/ EPHEDRA EXTRACT | HARD ROCK SUPPLEMENTS
If you're a fan of ephedra-based diet pills with formulas like Yellow Swarm and Yellow Jackets, Delta Health Products' Yellow Bullet diet pill is the perfect replacement. Despite being created by a different company, it is incredibly powerful and much safer than the older ephedra-based diet pills.
Every formula has a powerful combination including 300mg of caffeine and 25mg of ephedra extract! This is an unbeatable combination for losing weight and getting a surge of energy!
Benefits & Outcomes:
Rev up your metabolic rate 
Suppress your cravings 
Raise your vigor 
Transform your body into a thermogenic fat burning maker 
Burn more calories 
Amp up your power output.
This diet pill from Hard Rock Supplements gives you 25mg of ephedra extract. Back in 2004, ephedrine alkaloids were prohibited by the FDA, making this item an acceptable option. Ephedra extract is derived from the ephedra plant, which contains ephedrine, an alkaloid that is known for having strong, potentially adverse effects. The extract is a weakened version of ephedra, thus making it safe for weight loss and energy boosting purposes.
This supplement is jam-packed with potent ingredients that have effective impacts. If you're not seeing any weight loss results, you really should look into what your diet and exercise regimen is like. This fat burner contains all the necessary ingredients to help you shed the pounds. With only one dosage a day you'll still feel the effects, as they are quite powerful. Energy and results go together when using this product, and you may experience some jitters, thanks to the large amounts of energy and quick fat loss.
COMPOSITION
Serving Size: 1 capsule
Servings per Container: 100
1 capsule
Caffeine Anhydrous
300mg

Proprietary Blend

Ephedra Extract (25mg Ephedra Nevadensis), Glucuronolactone, Phenylethylamine HCL, Synephrine HCL, Nettle Root Extract, Yohimbine HCL, Xanthinol Niacinate, Ephedra Leaf Extract (Ephedra Nevadensis)

925mg
Other Ingredients: Gelatin, magnesium stearate, silica, titanium dioxide, FD&C yellow 5, FD&C yellow 6
DIRECTIONS OF USE
Hardrock Supplements recommends that you take one capsule as needed. There are 100 servings per bottle. Do not stack with any other supplements or products that contain caffeine or stimulants.
REVIEWS
There is no review
Atsiliepimas Atsiliepimas