Brain boosters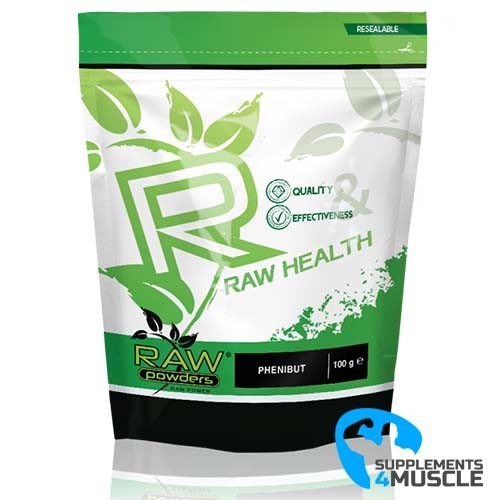 
DESCRIPTION
COMPOSITION
DIRECTIONS OF USE
REVIEWS
DESCRIPTION
RAW Powders Phenibut
RAW Powders Phenibut is one of the most popular nootropic supplements on the market today – a substance that may positively influence cognitive brain function, sleep and mood. It is mostly know for its benefits while treating insomnia, general anxiety disorder and reducing stress.
Phenibut may help to reduce stress and anxiety Users, who tried this nootropic, claimed that the most intensive effect they experienced was the feeling of complete relaxation. Most importantly, the calming effect of this substance does not affect ability to concentrate and does not leave a foggy feeling.
Phenibut may enhance mood Phenibut is a derivative of gamma aminobutyric acid (GABA), which is a primary neurotransmitter that operates in central nervous system. Phenibut has as similar molecular structure to GABA but crosses the blood-brain barrier more effectively. This nootropic has anti-depressant properties and can reduce irritability.
Phenibut may help to get better sleep If you have trouble falling asleep at night or want to wake up more rested, Phenibut is the right choice for you. It has a strong calming effect and increases the ability to relax.
COMPOSITION
Size : 90 caps. (Serving size 1 caps.)
Nutritional Information
| | |
| --- | --- |
| Amount per Serving | 1 caps. |
| Phenibut (B-Phenyl-Y-aminobutyric acid). | 500 mg |
Ingredients: B-phenyl-Y-aminobutyric acid, anti-cellulose microcrystalline cellulose, magnesium stearate, anti-caking silicium dioxide, gelatin (capsule).
DIRECTIONS OF USE
Directions For Use: Take 1-2 caps (500- 1000mg) of Phenibut daily. We recommend trying out small dosages at first and do not exceed the recommended dosage. Phenibut has quite a long half life which means that you should take it and wait for a few hours for the effect to appear.