Brain boosters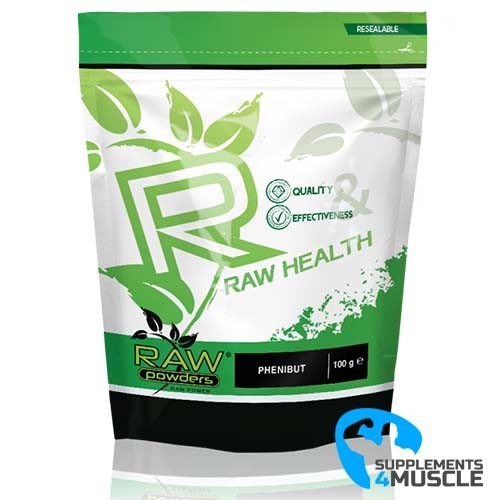 
DESCRIPTION
COMPOSITION
DIRECTIONS OF USE
REVIEWS
DESCRIPTION
RAW Powders Phenibut
RAW Powders Phenibut is one of the most in-demand nootropic supplements at the moment. It has the potential to enhance certain mental functions like cognition, sleeping, and emotions. It is mainly used to assistance with sleeping problems, generalized anxiety disorder, and lessening tension.
Phenibut may help to reduce stress and anxiety. Folks who experimented with this nootropic substance reported the most intense effect they felt was absolute calmness. What's more, the soothing impact of this material does not impact one's focus and does not make them feel hazy.
Phenibut may enhance mood. It is a derivative of the neurotransmitter gamma aminobutyric acid, similarly structured, yet more effectively able to penetrate the blood-brain barrier. This nootropic boasts anti-depressant qualities and can mitigate irritability.
Phenibut could be useful in helping to achieve better sleep. If you often struggle to drift off in the evening or would like to feel more refreshed upon waking, then Phenibut might just be the perfect solution. It has a powerful soothing effect and can aid in achieving a more relaxed state.
COMPOSITION
Size : 90 caps. (Serving size 1 caps.)
Nutritional Information
| | |
| --- | --- |
| Amount per Serving | 1 caps. |
| Phenibut (B-Phenyl-Y-aminobutyric acid). | 500 mg |
Ingredients: B-phenyl-Y-aminobutyric acid, anti-cellulose microcrystalline cellulose, magnesium stearate, anti-caking silicium dioxide, gelatin (capsule).
DIRECTIONS OF USE
Directions For Use: Take 1-2 caps (500- 1000mg) of Phenibut daily. We recommend trying out small dosages at first and do not exceed the recommended dosage. Phenibut has quite a long half life which means that you should take it and wait for a few hours for the effect to appear.