Better sleep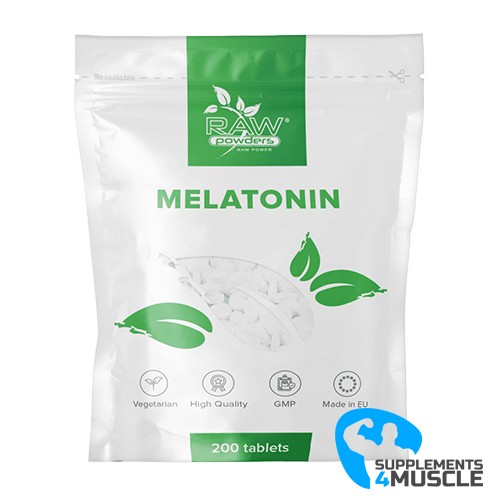 
RAW Powders Melatonin
1 mg melatonin per tablet
Improves sleep
May increase growth hormone levels
Non-addictive
DESCRIPTION
COMPOSITION
DIRECTIONS OF USE
REVIEWS
DESCRIPTION
RAW Powders Melatonin
RAW Powders Melatonin is a hormone naturally found in human body, made in pineal gland located in the brain. Melatonin is responsible for sleep cycle and is usually released into the blood around 9 PM, when it gets dark and your body starts to demand sleep. The main function of melatonin is to regulate sleep-wake cycles. Synthesized melatonin may be helpful in situations when the sleep cycle needs to be adjusted, e.g. people working late night shifts, travelling long hours.
BENEFITS FOR TREATING INSOMNIA
One of the reasons why some cannot fall asleep may be low levels of melatonin produced in the body. Consuming melatonin tablets may be helpful for people struggling with insomnia. Melatonin helps to decrease time needed to fall asleep which results in better sleep quality.
COMPOSITION
Size : 200 tablets (Serving size 1 tablet)
Nutritional Information
| | |
| --- | --- |
| | Per daily dose (1 tablet) |
| Melatonin | 1 mg |
Ingredients: melatonin, anti-doping agent dicalcium phosphate and microcrystalline cellulose, sodium bicarbonate stabilizer, carboxymethyl cellulose, magnesium stearate, anti-cellulose silicon dioxide.
DIRECTIONS OF USE
Directions For Use: Take 1 tablet of melatonin 30 minutes before going to sleep.