SARMS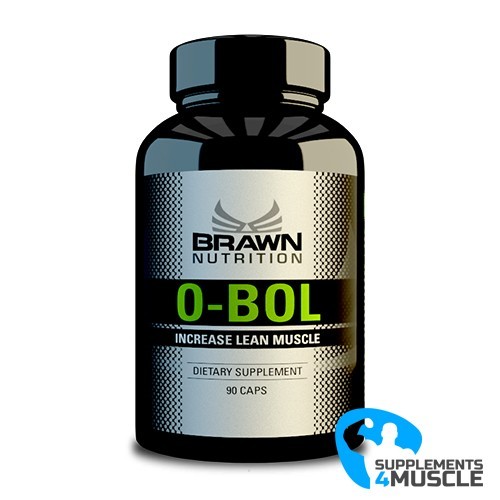 
DESCRIPTION
COMPOSITION
DIRECTIONS OF USE
REVIEWS
DESCRIPTION
Brawn Nutrition O-BOL
Brawn Nutrition O-Bol (MK-2866, also known as Ostarine) stands out among the SARMs and is well-known worldwide for its one-of-a-kind capacity to support the concurrent reduction in body fat and the advancement of muscle growth. This type of nonsteroidal selective androgen receptor modulator has a specialized reaction on targeted androgenic and anabolic receptors.
The use of Brawn Nutrition O-Bol has been popular among bodybuilders and athletes for its ability to increase bone density and strength in just 4-8 weeks. It has anabolic activity similar to testosterone, but without the androgenic dangers. There is also no risk of water retention or bloating with this supplement due to the lack of aromatization.
As opposed to other anabolic steroids such as testosterone, the effects of Ostarine are restricted to the muscles and bones, making it useful for the purpose of maintaining and growing lean muscle mass. It works just as well as certain variations, but the associated side effects are much lower.
Ostarine is commonly prescribed for people just beginning bodybuilding, both men and women, as well as experienced professionals. It is one of the most popular options for SARMs due to its positive effects in building muscle quickly and decreasing fat. An individual's performance during physical activity is also visibly improved, as well as their energy levels. Lastly, Ostarine makes users feel more sexually aroused and reduces the chances of getting an injury.
Start your bodybuilding experience off in the right way by deciding to purchase Ostarine immediately. Making this choice is a guaranteed success! Buy Ostarine online with just a few clicks, selecting from a broad range of reliable and secure payment options to purchase Brawn Nutrition O-Bol immediately!
COMPOSITION
Serving Size: 1 cap
Servings Per Container: 90
| | |
| --- | --- |
| Ingredients | per serving |
| (2S)-3-(4-cyanophenoxy)-N-[4-cyano-3-(trifluoromethyl)phenyl]-2-hydroxy-2-methylpropanamide/ostarube/Ostarine/MK-2866) | 10mg |
Other Ingredients: Rice flour, Gelatine (capsule).
DIRECTIONS OF USE
Directions: As a dietary supplement, take 2-4 caps per day, for 4-6 weeks.
REVIEWS
There is no review
Atsiliepimas Atsiliepimas
Related Blog Posts