All products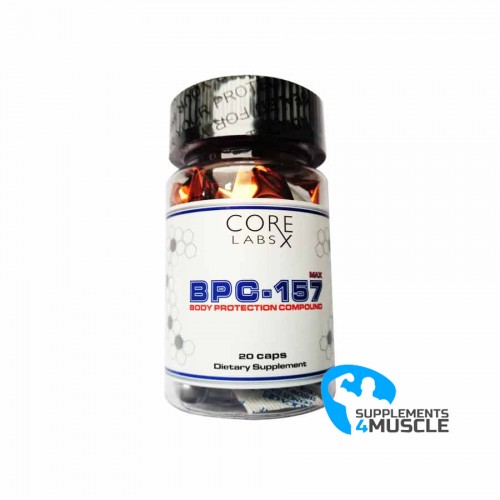 
DESCRIPTION
COMPOSITION
DIRECTIONS OF USE
REVIEWS
DESCRIPTION
THE REVOLUTIONARY NEW SUPPLEMENT FOR REGENERATION, NEURO AMPS BCP-157.
Revange Nutrition, a renowned producer of nutritional supplements, has the Neuro Amps BPC-157 as a part of their product selection. It is known for its potent blend of active agents such as Phenibut, BPC-157 and Anamorelin, delivering a notable regenerative strength and a feeling of extreme serenity. Their Neuro Amps sub-label guarantees the clients safety and advanced level of quality.
WHAT ARE THE EFFECTS OF BPC-157?
This peptide is renowned for its health benefits to various body parts, such as joints, tendons, ligaments and digestion. It is regularly utilized for pain relief and can lead to significant improvement of symptoms in a small timeframe. BPC-157 has become an innovative item in the supplement market due to its capacity to enhance joint strength, reduce inflammation and sort out digestive issues. It stimulates tissue repair and regeneration, provides better care for the joints and surrounding structures, delivers an increased release of HGH and I-G-F-1 and helps to experience an overall sense of relaxation and improved time spent sleeping.
WHAT ARE THE EFFECTS OF TAKING PHENIBUT?
Phenibut is a medication that has the capacity to soothe tension, upgrade rest, expand inspiration and even reduce torment. It likewise works by boosting the degrees of dopamine and norepinephrine which can assist with improving intellectual capacity. It ought to be noticed that phenibut can cause dependence and even enslavement if utilized or taken past what is suggested. Phenibut is found in Neuro Amp BPC-157 and is regularly used to treat anxiety, stress issues, and insomnia.
THE ADVANTAGES OF USING THE NEURO AMP BPC-157 ARE:
This product offers an extraordinary revitalizing experience, great assistance for joint health, stimulation of HGH and I-G-F-1 production, elevated calmness and better sleep, and long-term contentment for up to a day.
WHEN IS THE BEST TIME TO CONSUME THIS PRODUCT?
Neuro Amps BPC-157 is the answer if you're struggling with stress, difficulty sleeping, lack of energy, joint discomfort, and general deterioration. Experience the results for yourself! This incredible product is crafted by Neuro Amps.
COMPOSITION

Serving size: 1 capsule
Servings per container: 20
Amount per serving
%DV**
Proepicate™
300 mg
But-Bit Essence ™
100 mg

Rhodiola Rosea

(6% rosavins + 2% Salidroside)

50 mg
Bacopa (50% bacosides)
50 mg
Aswhaghanda
50 mg
White Willow Bark
50 mg
L-theanine
50 mg
Theacrine
40 mg
Vit E TPGS
10 mg
Grape Seed Extract 95%
10 mg
Jalapino
5 mg
Piperine 95%
5 mg
Anamorelin
1 mg
BPC-157
1 MG
REVIEWS
There is no review
Atsiliepimas Atsiliepimas