TESTOSTERONE BOOSTERS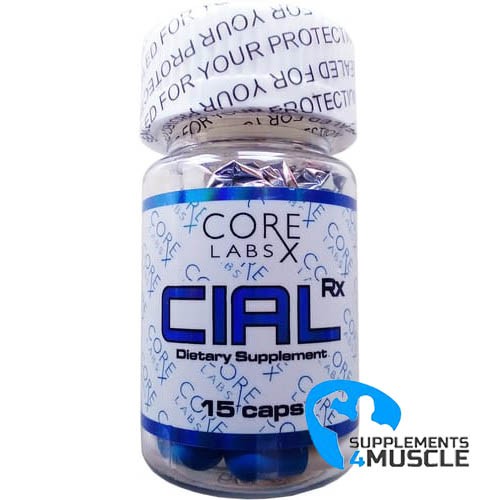 
Core Labs X Cial RX 15caps
Cial RX is the most effective male enhancement assurance! Get Dramatically improved Sexual Stamina & Energy!
DESCRIPTION
COMPOSITION
DIRECTIONS OF USE
REVIEWS
DESCRIPTION
Core Labs X Cial Rx is a food supplement for improving and restoring sexual life, as well as eliminating problems associated with weak sex drive and various kinds of dysfunctions of the reproductive system, including: weak erection, short erection, short intercourse, infrequent intercourse, lack of desire and attraction to a partner.
Core Labs X Cial Rx will give you an incredible boost in stamina, endurance and confidence. You will last longer than you have ever lasted.
Lasts Up To 36 Hours Every Time! With Cial Rx, you can go as long and as many times as you'd like. And your hydraulics will never stop.
You Will Be Bigger, Fuller and Rock Hard Every Time: You will be absolutely stunned by how much stronger and fuller your erections will be.
Cial Rx is made up of components with exceptional evidence base and 100% practical effectiveness. 
Arginine pyroglutamate - enhances blood circulation in the pelvic area and in the genital system. Increases the activity of growth hormone.
Tadalafil -  is a pharmaceutical ingredient used to treat sexual dysfunction. 
Grape seed extract -  is an antioxidant that strengthens the cardiovascular system (heart muscle, blood vessels), lowers blood pressure and cholesterol levels. It also improves breathing and brain function.
Piperine -  is an extract of black pepper. An alkaloid that improves the functioning of the gastrointestinal tract.
Naringenin -  is an antioxidant that increases the physical tone of the body, the work of the circulatory and digestive systems. 
Who is Cial Rx recommended for?
Those who suffer from sexual disorders
Men seeking to improve their "fighting" performance
Everyone who wants to improve their sexual experience
COMPOSITION
Serving Size: 1 Capsule
Servings per Container: 15
| | |
| --- | --- |
| Amount Per Serving | |
| Arginine Pyroglutamate | 500mg |
| Tadalafil | 25mg |
| Grape Seed Extract 95% | 20mg |
| Piperine 95% | 5mg |
| Naringenin | 5mg |
Other Ingredients: Magnesium Stearate, Magnesium Carbonate, Calcium Gluconate, Potassium Gluconate, Zinc Gluconate, Silicon Dioxide.
DIRECTIONS OF USE
Directions: As a dietary supplement take 1 capsule per day.
Warning: Men under the age of 18, women and children should not use this product. Store in a cool dry place, tightly closed.