Stöd för lederna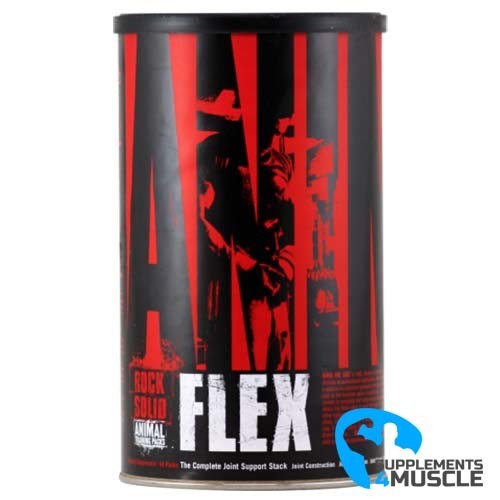 
Animal Flex
Ett kraftfullt komplex för att underlätta reparation av bindväv
Ett smörjkomplex för att hjälpa till att dämpa lederna från lyft
Ett stödkomplex för att främja rehabilitering och minska* ömhet
En viktig sammansättning för stöd av vitaminer/mineraler för att betona optimal ledhälsa
BESKRIVNING
SAMMANSÄTTNING
BRUKSANVISNING
RECENSIONER
BESKRIVNING
Animal Flex
Animal Flex är ett ledhälsotillskott anpassat för extrema idrottare. Dess paket med flera piller är utformade för att hålla lederna smorda och dämpade för tyngdlyftare, distanslöpare och andra personer som belastar sina bindvävsmassor. På dess webbplats står det att det inte bara lindrar inflammation och minskar smärta som många andra liknande kosttillskott, utan att det faktiskt ger de näringsämnen som behövs för att bygga starkare och friskare bindväv.
Ett kraftfullt komplex av byggstenar för leder för att hjälpa till att reparera bindväv, en smörjkombination för att hjälpa till att minska ledbelastning från träning, en stödformulering för att hjälpa till med återhämtning och minska obehag samt en kombination av viktiga vitaminer och mineraler för att främja optimal ledhälsa.
SAMMANSÄTTNING
Serving Size : 1 packet (44 servings per container)

Amount Per Serving

%Daily Value

Calories

9

 

Calories From Fat

9

 

Total Fat

1 g

<2%*

Vitamin C (as ascorbic acid)

100 mg

167%

Vitamin E (as d-alpha tocopherol succinate)

100 IU

333%

Zinc (as zinc oxide)

15 mg

100%

Selenium (as sodium selenite)

70 mcg

100%

Manganese (as manganese sulfate)

1 mg

50%

Joint Construction Complex:
Glucosamine (as HCI, sulfate 2KCI)
Methylsulfonylmethane (MSM)
Chondroitin Sulfate A (CSA)
Chondroitin Sulfate C (CSC)

3000 mg

**

Joint Lubrication Complex:
Flaxseed Oil (50% alpha linolenic acid)
Hydrolyzed Collagen
Hyaluronic Acid

1000 mg

**

Joint Support Complex:
Ginger Root (gingerols, shogaols)
Turmeric Root (cucurmin)
Boswellia (resin) (boswellic acid)
Quercetin
Bromelain

1000 mg

**

*Percent Daily Values are based on a 2,000 calorie diet.
**Daily Value (DV) not established.
Ingredients: Dicalcium phosphate, maltodextrin, gelatin, stearic acid, magnesium stearate, purified water, microcrystalline cellulose, glycerine, silicon dioxide, caramel coloring, pharmaceutical glaze. Contains shellfish (crab/shrimp shell), soy. Made in a GMP facility on equipment that processes milk, soy, egg, peanuts, tree nuts, fish, shellfish, and wheat.
BRUKSANVISNING
Användning:Till skillnad från vanliga ledtillskott behöver du bara ta en enda daglig dos Animal Flex. Lätt. Potent. Effektivt. Ta bara en förpackning Animal Flex till vilken måltid som helst under dagen så är du klar - det spelar ingen roll vilken måltid det är. Så är det. Som ett "kärn-" eller grundtillskott, använd Animal Flex dagligen - både på träningsdagar och på dagar utan träning. Du behöver inte "cykla" det.
RECENSIONER
There is no review
Atsiliepimas Atsiliepimas