PROHORMONES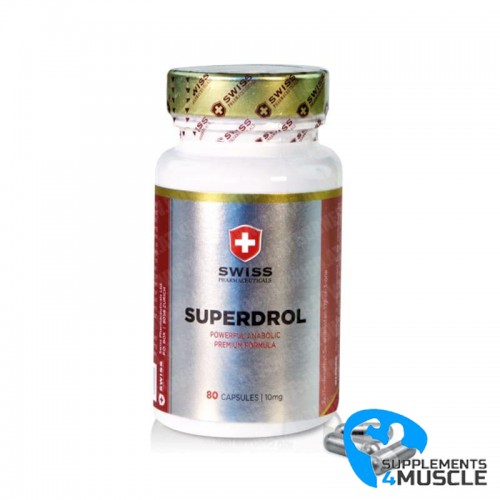 
DESCRIPTION
COMPOSITION
DIRECTIONS OF USE
REVIEWS
DESCRIPTION
Swiss Pharmaceuticals SUPERDROL 80caps
This product is short for "Super Anadrol" and is a designer prohormone supplement that will help athletes, bodybuilders and fitness enthusiasts lose weight and burn fat at the same time helping build more lean muscle mass. It is one of the best prohormones for getting that ideal ripped looking physique without losing all the strength.
Superdrol moves bodybuilding supplementation to the next level with this anabolic, potent, single dose prohormone created for bodybuilders and athletes. It contains the highest dose of prohormones found on the market today. Nothing is stronger. This is the highest concentrated prohormone supplement you will find.
Benefits & Results of Superdrol
What types of results should you expect from cycling with this product?
Boost Testosterone Levels
Enhance Athletic Performance
Increase Strength & Power
Burn Fat & Lose Weight
Improve Lean Muscle Mass and Definition
Promotes Protein Synthesis
100% Legal Prohormone Esters
COMPOSITION
Serving Size: 1 Capsule
Servings Per Container: 80
| | |
| --- | --- |
| Amount Per Serving | |
| 2a,17a-Dimethyl-5a-androstan-17β-ol-3-one (Superdrol) | 10mg |
Other ingredients: gelatine, magnesium stereate
DIRECTIONS OF USE
RECOMMENDED DOSAGE: For beginners 10-20mg daily and for advanced users 30-40mg daily. Duration of use 4-6 weeks.