PCT AND LIVER SUPPORT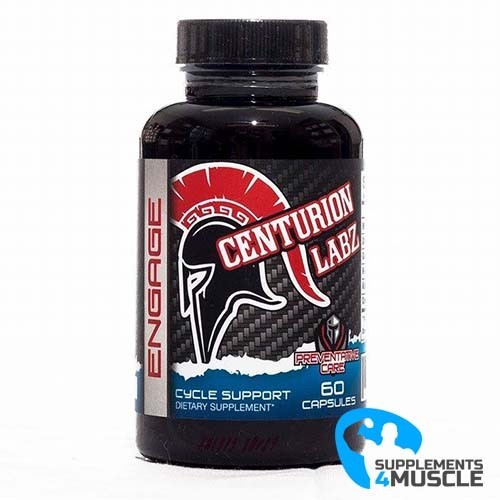 
Centurion Labz Engage
Protects the liver during and after cycles
It has antioxidant properties
It stimulates the growth of new liver cells
Stimulates liver and gallbladder.
DESCRIPTION
COMPOSITION
DIRECTIONS OF USE
REVIEWS
DESCRIPTION
Centurion Labz Engage
Centurion Labz Engage
Milk thistle, also known as Silymarin, is a plant from the daisy and ragweed families. It is believed that consuming this herb can help cure various liver ailments such as cirrhosis, jaundice, and lower LDL cholesterol levels.
Cranberry extract is a powerful source of nutrients and antioxidants that aid in various medical issues and better overall wellbeing. When it comes to dietary supplements, cranberry extract is commonly used to treat urinary tract issues. In addition, it is thought to help with stomach ulcer treatment.
N-acetyl-l cysteine is beneficial for the liver, as it helps it function correctly and helps rid the body of any toxins we could be exposed to each day. Additionally, it is also beneficial for the kidneys.
Alpha Lipoic Acid is naturally found in food and helps to power cells. Additionally, it's beneficial to the immune system and has been reported to provide relief from soreness.
Coenzyme q-10 has a significant role in sustaining proper blood vessel tone and bringing down LDL cholesterol levels. Additionally, it can be used to help with macular degeneration. Furthermore, it is beneficial for nerve cell health.
Grape seeds are packed with antioxidants which fight free radicals to enhance immunity and improve blood circulation. Additionally, this extract can reduce inflammation caused by injuries.
COMPOSITION
Serving Size: 1 Capsule
Servings Per Container: 60
| | | |
| --- | --- | --- |
| | Amount Per Capsule | %DV |
| Milk Thistle | 150mg | ** |
| Cranberry Extract | 150mg | ** |
| Grape Seed Extract | 150mg | ** |
| N-Acetyl-L-Cysteine | 125mg | ** |
| Alpha Lipoic Acid | 75mg | ** |
| Coenzyme Q-10 | 75mg | ** |
**No Daily Value Established
DIRECTIONS OF USE
SUGGESTED USE: Take 1 capsule 2 times per day, preferably with a meal.
REVIEWS
There is no review
Atsiliepimas Atsiliepimas