PCT AND LIVER SUPPORT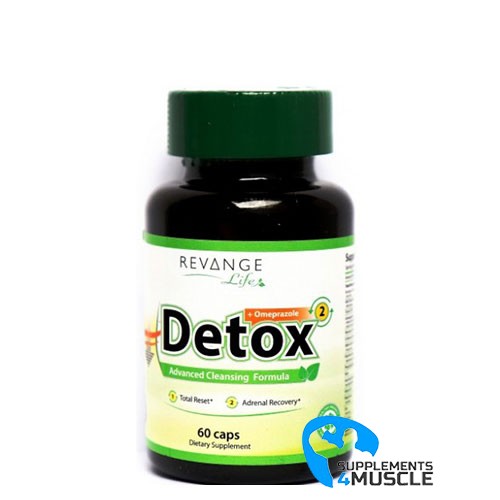 
DESCRIPTION
COMPOSITION
DIRECTIONS OF USE
REVIEWS
DESCRIPTION
Revange Nutrition Life Detox 60caps
Revenge Nutrition Life Detox contains a unique formula with a hugely potent combination of ingredients. There's no other product in existence that can offer such an extensive range of bolster for both the nervous and immune systems and can flush out any unwanted compounds from the entire body.
Detoxification is a process that can restore the sensitivity of your sensory receptors, allowing you to respond to small doses of substances in the same way as when you first experienced them.
Rejuvenate overloaded receptors by detoxifying the body. Incorporate any sort of aerobic exercise (running, cycling, swimming, rowing) into your everyday routine, visit the sauna and drink plenty of mineral water.
Over the course of the several weeks that you are taking this product, abstain from ingesting any stimulants. We will be able to reestablish the responsiveness of your receptors, and then each serving of pre-workout fat burner and nootropic will have the same potency as if you were just starting to use it.
Once you've completed the DETOX REVANGE Life program, you can begin ZER support as if you've never taken any stimulants, such as coffee or fat burners.
COMPOSITION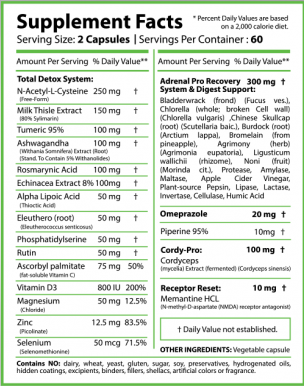 DIRECTIONS OF USE
Dosage: 2 capsules a day. Do not exceed the dose of 4 capsules a day
REVIEWS
There is no review
Atsiliepimas Atsiliepimas