PCT AND LIVER SUPPORT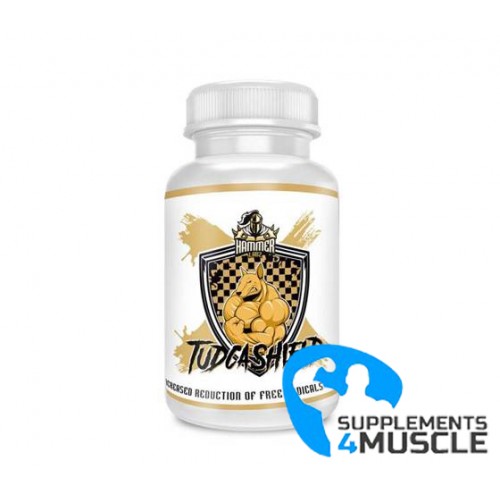 
Hammer Labz Tudca Shield 60caps
Supports Liver Health
Reduces free radicals
Healthy cholesterol level
Artery Health
DESCRIPTION
COMPOSITION
DIRECTIONS OF USE
REVIEWS
DESCRIPTION
Hammer Labz Tudca Shield 60caps
Tudca Shield will ensure your liver is guarded with a full range of liver support. It offers antioxidant protection to keep your liver healthy and safe from adverse effects caused by hormone-related free radicals. Integrating Tudca Shield into your routine will make sure your liver is guarded and secure.
Hammer Labz's new supplement, Tudca Shield, works by utilizing its impressive range of active elements to optimize liver performance. It helps purify the blood, produce proteins and hormones, and also aids in digestive functioning. Furthermore, this product aids in detoxification and contamination filtering, and is known to raise glutathione concentrations throughout the body. 
Tudca Shield is made up of a variety of ingredients, including milk thistle, N-acetyl cysteine, and grape seed extract and hawthorne berry. Milk thiistle, an herb, helps protect the liver from toxins and encourages the growth of new liver cells. N-acetyl cysteine, a sulfur-containing amino acid, helps break down proteins and other toxins in the body. Lastly, the grape seed extract and hawthorne berry work together to help improve circulation and reduce inflammation. All of these ingredients combine to create a powerful supplement that helps protect your liver and keep it functioning properly. 
Tudca Shield works to get the liver back to its optimal level and shield it from harm. This remedy boosts your mood and keeps your circulatory system ticking along nicely by maintaining the appropriate amount of LDL cholesterol.
COMPOSITION
Serving size: 1 cap
Serving per container: 60
| | |
| --- | --- |
| INGREDIENTS |  per serving |
| TUDCA | 300mg |
| N-Acetyl L-Cysteine | 100mg |
DIRECTIONS OF USE
As a dietary supplement take 1 capsule two times per day with meals. Do not exceed more than 2 capsules in 24 hour period of time.