PCT AND LIVER SUPPORT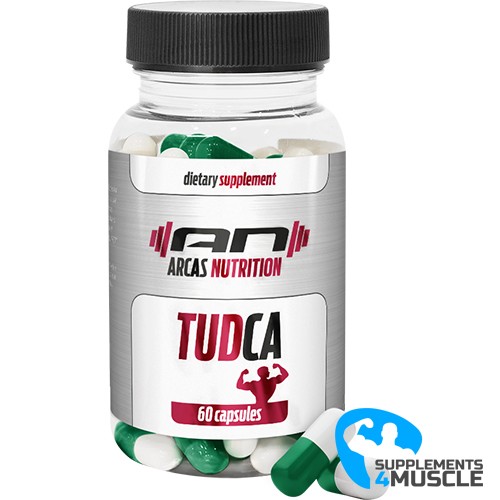 
DESCRIPTION
COMPOSITION
DIRECTIONS OF USE
REVIEWS
DESCRIPTION
Arcas Nutrition Tudca
Arcas Nutrition Tudca is a type of bile acid that has the ability to dissolve in water. It is frequently used in treatment of a condition in which bile acid accumulates in the liver (cholestasis), as this kind of water-soluble bile acid can offset the toxicity of standard bile acids.
This has the potential to safeguard and restore the liver as well as a variety of protective cells molecules.
Tauroursodeoxycholic acid, also known as TUDCA, is a bile salt that the body naturally produces. When other bile salts make their way to the intestines, they can be converted by bacteria into TUDCA and then link to taurine to form TUDCA.
TUDCA is different than traditional bile salts as it is exclusively water-soluble and has a detergent effect. This makes it useful in emulsifying fats in the intestines to aid absorption. However, when bile acids flow back into the liver during cholestasis, a sickness that affects the liver, the bile salts can be destructive and lead to cell death. TUDCA and similar water soluble bile salts can help protect liver cells by competing with the toxicity and subsequently minimizing cell death.
COMPOSITION
Serving size: 1 capsule
Serving per container: 30
Amount per serving

Tauroursodeoxycholic acid "Liver protectant"

250 mg
Others ingredients: Gelatine (capsules), Magnesium Stearate.
DIRECTIONS OF USE
Suggested use: As an Adult dietary supplement, take 2 capsules x 3 per day.
REVIEWS
There is no review
Atsiliepimas Atsiliepimas