PCT AND LIVER SUPPORT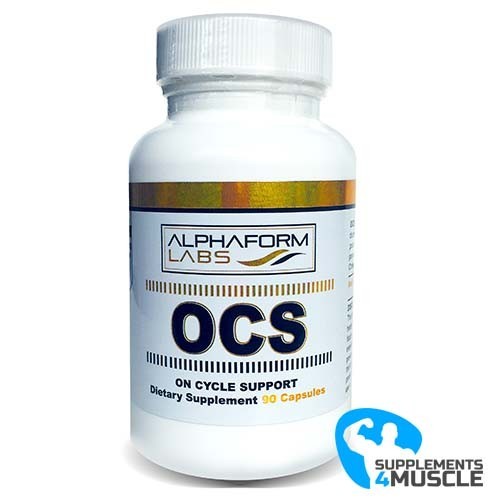 
Alphaform Labs OCS
OCS is your all in one support solution during your course of Prohormones and post cycle therapy. It is designed to help provide liver, blood pressure, cholesterol, prostate and acne support.
DESCRIPTION
COMPOSITION
DIRECTIONS OF USE
REVIEWS
DESCRIPTION
Alphaform Labs OCS
Alphaform Labs OCS is an all-in-one solution to support organ health on and between prohormone cycles. Based on a blend of natural extracts including grape seed, celery seed, milk thistle and more, Alphaform Labs OCS promotes healthy liver and heart function whilst also helping to combat cholesterol and high blood pressure. Taking care of yourself from the inside out is the key to making long term gains so if you supplement with prohormones then Alphaform Labs OCS is an absolutely essential part of your training and nutrition plan.
Key Benefits
All-in-1 Organ Protection - Alphaform Labs On Cycle Support provides essential support to help maintain a healthy heart and liver whilst you're on or between prohormone cycles.
Natural Extracts – This formula features a range of natural extracts including celery seed, grape seed, hawthorne berry, milk thistle and more.
Combat Cholesterol – Supplementing with Alphaform Labs OCS may also encourage healthy cholesterol levels to keep your cardiovascular system in check.
WHO IS ALPHAFORM LABS OCS FOR?
Alphaform Labs OCS is formulated for athletes on or between prohormone cycles to protect the liver, heart and other vital organs from damage caused by toxins. Alphaform Labs OCS is not suitable for children or adults under the age of 21. For those with any pre-existing medical condition or currently on prescribed medication, please seek the advice of your doctor prior to supplementation.
COMPOSITION
Serving per Container: 30
| | |
| --- | --- |
| | 1 Cap |
| OCS Complex | 37.5mg |
| Celery Seed Extract | 75mg |
| Grape Seed Extract | 75mg |
| Hawthorne Berry | 200mg |
| Milk Thistle | 300mg |
| N-Acetyl-l-cystenine | 750mg |
| Saw Palmetto | 200mg |
| Vitamin B6 | 50mg |
Other Ingredients: Gelatin capsules.
DIRECTIONS OF USE
Directions for use: As a dietary food supplement, take 3 capsules twice daily spaced 8 to 12 hours apart preferable with meals.
REVIEWS
There is no review
Atsiliepimas Atsiliepimas