PCT AND LIVER SUPPORT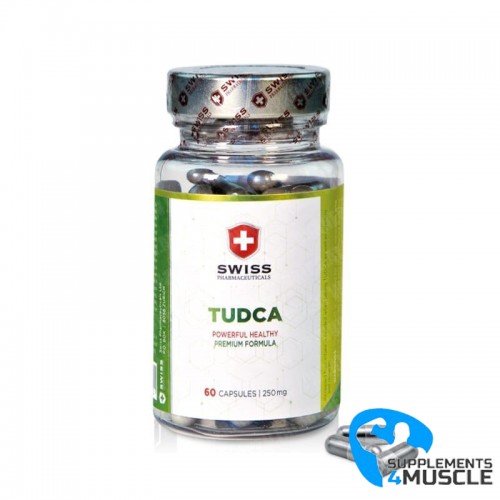 
DESCRIPTION
COMPOSITION
DIRECTIONS OF USE
REVIEWS
DESCRIPTION
Swiss Pharmaceuticals TUDCA 60caps
When it comes to prohormones, it is essential to be aware of the well-being of your liver. This is due to most prohormone products being manufactured in a methylated form, which unfortunately has the ability to be toxic to one's liver. If measures are not taken to combat the damage, it could be potentially deadly to the organ.
TUDCA is a fusion of two well-evaluated and reliable liver saving strategies, both of which when taken together will guarantee that your liver is in its peak condition throughout your cycle.
The following are some of the potential advantages to taking Tudca and NAC, a kidney supplement: aiding in the recovery of acute kidney trauma, decreasing liver enzymes, minimising cell mortality of compromised livers, being regarded as the most effective type of liver vitamins available, defending healthy livers, aiding in the healing process of previously damaged livers, and constituting the most powerful form of on cycle support.
Swiss Pharmaceuticals TUDCA is an ideal supplement for preserving liver and overall health. In addition, it has the potential to assist with a range of health conditions such as Lou Gehrig's (ALS), Huntington Disease, Parkinson's and Alzheimer's, retinal concerns, viral infections, diabetes, and neuronegative disorders or diseases. Additionally, it can enhance protein forming in the body and provide defense for cells against Endoplasmic Reticulum Stress (ER Stress).
Swiss Pharmaceuticals TUDCA has the power to help protect against cell death in weakened livers, making it the most effective on-cycle support available. Not only is it beneficial in this way, it can also be used to effectively treat type 2 diabetes in people with obesity which often leads to insulin and lipid metabolism resistance. Put your body first and guarantee protection from liver damage, order Swiss Pharmaceuticals TUDCA now!
COMPOSITION
Serving Size: 2 Capsule
Servings Per Container: 30
| | |
| --- | --- |
| Amount Per Serving | |
| TUDCA (tauroursodeoxycholic acid) | 500mg |
Other ingredients: gelatine, magnesium stereate
DIRECTIONS OF USE
RECOMMENDED DOSAGE: Recommended value of TUDCA is 2-4 capsules daily. Doses should be divide with regularly spacing.
REVIEWS
There is no review
Atsiliepimas Atsiliepimas