PCT AND LIVER SUPPORT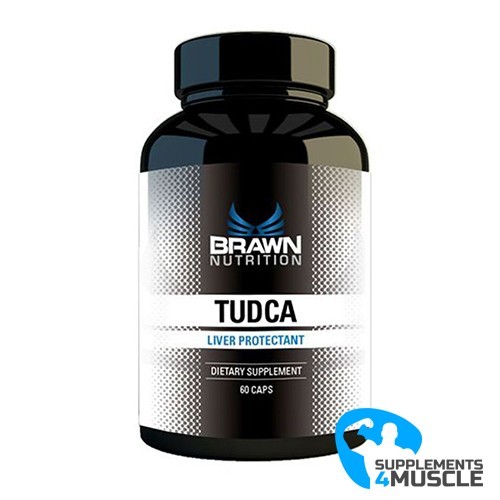 
DESCRIPTION
COMPOSITION
DIRECTIONS OF USE
REVIEWS
DESCRIPTION
Brawn Nutrition Tudca
Brawn Tudca is a breakthrough product that counteracts the toxicity of oral steroids. Tudca supplement was designed to prevent the action of toxic metabolites from steroids and quickly eliminate them from the liver. If you took oral anabolic steroids, various kinds of supplements or pharmaceutical supplements, you need Tudca to protect your health.
Tauroursodeoxycholic acid (Tauro- Urso-Deoxy-Cholic), commonly referred to as TUDCA, is a derivative of the secondary bile salt secreted from the liver. While, the bile salts produced by the liver reach the gut, they can be converted into UDCA (ursodeoxycholic acid) through the action of intestinal bacteria. TUDCA is formed when the taurine molecule combines with the ursodeoxycholic acid structure. The use of c17-alpha-alkylated steroids may have a fatal effect on liver health, resulting in extreme toxicity of the body and - in some cases - death. TUDCA is a preparation that supports normal liver function in the presence of oral steroids.
Brawn Nutrition Tudca has been scientifically designed to prevent the formation of toxic steroid metabolites, reverse their adverse effects and increase the rate of elimination of metabolites from the liver. Increased muscle mass will not help you if you rest underground, so protect yourself today and prolong the life of your liver! There are many preparations that "protect the liver". However, most of them are for "general" liver health. Tudca, however, protects the proper functioning of the liver in the presence of oral steroids.
The key ingredient of the Brawn supplement helps to prevent the formation of toxic steroid metabolites, reverses the toxic effects of already formed metabolites and accelerates their elimination from the liver. If you are during or after a cycle of oral steroids, TUDCA is essential for you! After each cycle, in order to ensure the continuity of sports progression, it is extremely important to maintain a strong and healthy liver. This is because the liver is directly related to the production of testosterone and insulin - the two most powerful anabolic hormones in the human body.
COMPOSITION
Serving size: 1 cap
Serving per container: 60
| | |
| --- | --- |
| INGREDIENTS |  per serving |
| Tauroursodeoxycholic acid 250 | 250mg |
Other ingredients: Rice flour, Gelatine (capsule)
DIRECTIONS OF USE
As a dietary supplement, take 1 cap twice daily with food.
REVIEWS
There is no review
Atsiliepimas Atsiliepimas