Prohormones For Women In-Depth Guide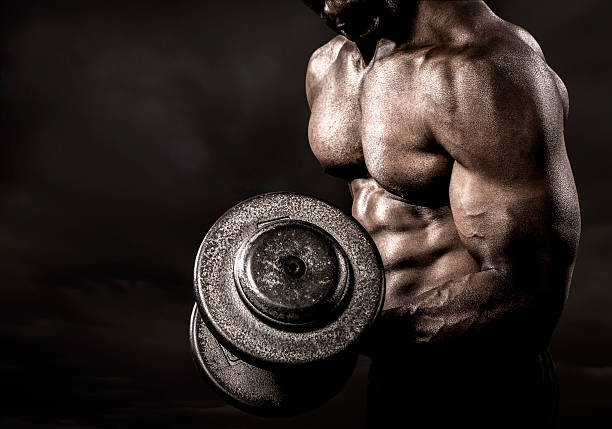 In the last few years, prohormones have become quite popular in the world of bodybuilding. Ideal for both men and women, prohormones have allowed even people with relatively deficient nutritional and training programs to walk on the path of success. In this prohormones for women in-depth guide, we will be reading about the best prohormones for women and how to use prohormones to get the best possible results.
One of the biggest advantages of prohormones for women is that they are highly safe while being high on potency, efficacy, and reliability. Not only this, prohormones for women such as Decabolin, Turkesterone, and 19-Nor Andro are highly effective to build solid muscles and make significant strength gains. Moreover, they are useful to improve protein synthesis, nitrogen retention, cardiovascular endurance, energy, muscle mass, and recovery. If this is not all, prohormones for women are also helpful for supporting the immune system, liver health, and detoxification while increasing LH levels.
It is important for women running a prohormone cycle to run on-cycle support and post cycle therapy much like their male counterparts. This is simply because on-cycle support and post cycle therapy help in balancing their hormones and rejuvenating their liver after the prohormone cycle is completed. They are also helpful to reduce LDL cholesterol and stabilize blood pressure.
Moreover, women running a prohormone cycle should avoid thermogenic fat burners, creatine, testosterone boosters, birth control pills, nitric oxide boosters, or medications that can add stress to the liver or increase blood pressure. It is likely that you may skip or miss your periods during prohormone cycles. In case that happens, there is absolutely nothing to worry about as menstrual cycles will normalize once your prohormone cycle is completed as the natural hormones will reach back to the stage of homeostasis.
When planning a prohormone cycle for women, you should consider certain factors: the prohormones to be taken, tolerance to potential side effects, availability of PCT products, age and history of the person taking prohormones, injury status, and benefit to cost ratio. If you don't have clarity about these factors, it is best to consult a professional who has years of expertise dealing with prohormones.
Ideally, a 2-week on and 2-week off cycle is considered to be an ideal choice for beginners (women). Advanced female users can run a 2-4 week on, 4-6 weeks off cycle so that they can experience a significant increase in strength and muscle mass.
Let us have a close look at some popular cycles for women involving prohormones.
| | | | | | |
| --- | --- | --- | --- | --- | --- |
| Week | 19-Nor DHEA | Anavar | NAC | Anadrol | PCT |
| 1 | 50mg every day | 5mg every day | 400mg every day | 50mg every day |   |
| 2 | 50mg every day | 5mg every day | 400mg every day | 50mg every day |   |
| 3 | 100mg every day | 10mg every day | 400mg every day | 50mg every day |   |
| 4 | 100mg every day | 10mg every day | 400mg every day | 50mg every day |   |
| 5 | 100mg every day | 15mg every day | 400mg every day | 50mg every day |   |
| 6 |   |   |   |   | As directed on the product label |
| 7 |   |   |   |   | As directed on the product label |
| | | | | | | |
| --- | --- | --- | --- | --- | --- | --- |
| Week | 19-Nor DHEA | Winstrol | Anavar | NAC | Anadrol | PCT |
| 1 | 50mg every day | 5mg every day | 5mg every day | 400mg every day | 50mg every day |   |
| 2 | 50mg every day | 5mg every day | 5mg every day | 400mg every day | 50mg every day |   |
| 3 | 100mg every day | 10mg every day | 10mg every day | 400mg every day | 50mg every day |   |
| 4 | 100mg every day | 10mg every day | 10mg every day | 400mg every day | 50mg every day |   |
| 5 | 100mg every day | 15mg every day | 15mg every day | 400mg every day | 50mg every day |   |
| 6 |   |   |   |   |   | As directed on the product label |
| 7 |   |   |   |   |   | As directed on the product label |
Week

19-Nor DHEA

Winstrol

Primobolan

Anavar

NAC

Anadrol

PCT

1

50mg every day

5mg every day

50mg every day

5mg every day

400mg every day

50mg every day

 

2

50mg every day

5mg every day

50mg every day

5mg every day

400mg every day

50mg every day

 

3

100mg every day

10mg every day

50mg every day

Related Posts