1-DHEA Vs DHEA
1-DHEA Vs DHEA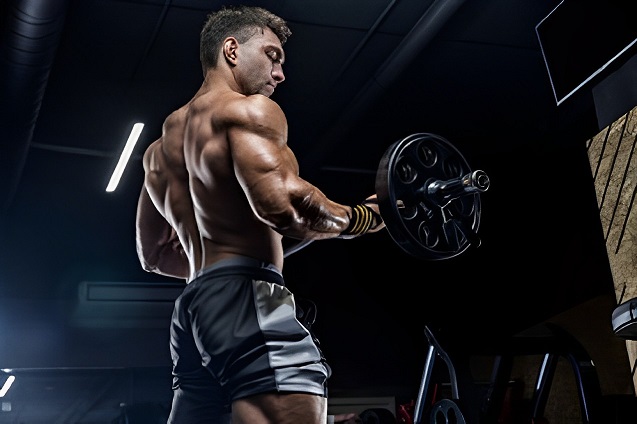 Are you looking for a detailed comparison between 1-DHEA and DHEA? If yes then this blog will surely be of interest to you.
1-DHEA or 1-Andro (with the chemical name of 1-androstene-3b-ol, 17-one) can be described as a powerful prohormone with unmatched potency. This non-methylated prohormone undergoes the first-pass metabolism by the liver when ingested and thereafter it gets absorbed into the bloodstream. It doesn't get converted to estrogen or DHT and so you only have testosterone. This is the biggest reason why 1-DHEA is immensely popular in the world of health and bodybuilding. Moreover, it acts as an aromatase inhibitor with the purpose to inhibit any estrogen buildup. This simply means that you can always expect exceptional results with 1-DHEA.
Users running a 1-DHEA cycle can expect to gain anywhere between 8-20lbs of lean muscle mass within a single cycle. The best thing is that there is no water retention and so all hard-earned gains made by you are "real" gains. If this is not all, you can always expect raw and brutal strength with 1-DHEA on your side. It will even help you improve muscle size, mass, and definition while helping you take complete authority of your gym sessions.
By using 1-DHEA, you can always be assured of increased bone density, lean muscle tissue, and explosive energy. Furthermore, you can also expect no changes to your libido and it will also help you recover quickly after intense workouts.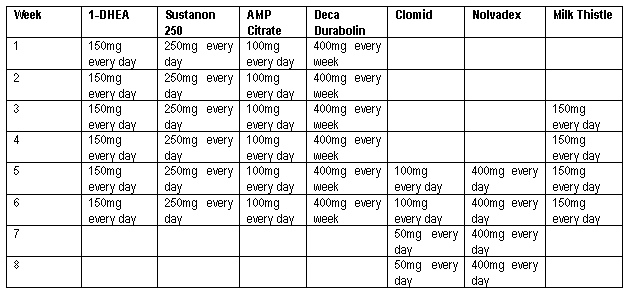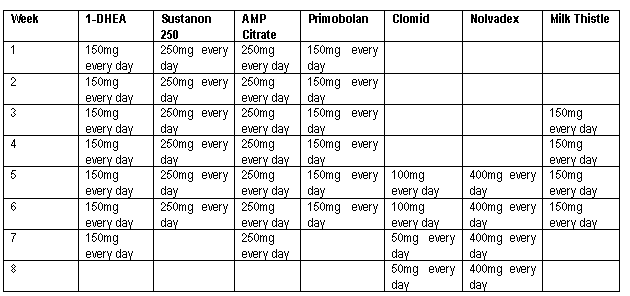 The recommended dose of 1-DHEA for men is 100-150mg every day for 8-14 weeks. You should take 1-DHEA doses on both your workout and rest days and preferably with or after a meal. For women, the recommended dose of 1-DHEA is 50-75mg every day. On-cycle support and post-cycle therapy are highly recommended after a 1-DHEA cycle.
Dehydroepiandrosterone (DHEA), on the other hand, is a hormone primarily produced by the adrenal glands that also produce the hormones aldosterone and cortisol. DHEA supplements are routinely prescribed to treat depression, vaginal atrophy, and osteoporosis. DHEA supplements are associated with high bone density and high testosterone in the body. Both these advantages matter a lot for every bodybuilder and athlete as they help them perform at their level best.
Medical intervention must be sought immediately in case you experience side effects such as dark urine, breathing problems, breast enlargement, skin rash, trouble passing urine, yellowing of eyes, unusual bleeding, nausea, vomiting, enlarged clitoris, growth of facial hair in women, increased aggression, or swelling of the lips, face, or tongue after using 1-DHEA and DHEA.
1-DHEA and DHEA are not recommended for those who are suffering from prostate problems, prostate cancer, diabetes, other severe and debilitating health conditions, or those having an existing allergy to methyltestosterone, other medicines, foods, dyes, or preservatives. 1-DHEA and DHEA supplements are also not recommended for children and pregnant, lactating, and breastfeeding women. The use of 1-DHEA and DHEA should always be made only after a medical practitioner has recommended its use after careful evaluation of medical history and reports. Under no circumstances, 1-DHEA and DHEA should be overdosed on or abused in hopes of quick results else it can lead to A1-DHEA and DHEA side effects. Also, you should store 1-DHEA and DHEA supplements at room temperature and protect them against direct sunlight, heat, moisture, and unauthorized use.
Buy 1-DHEA and DHEA now!
Recommended product - Swiss Pharmaceuticals Androstebol
Related Posts