Casein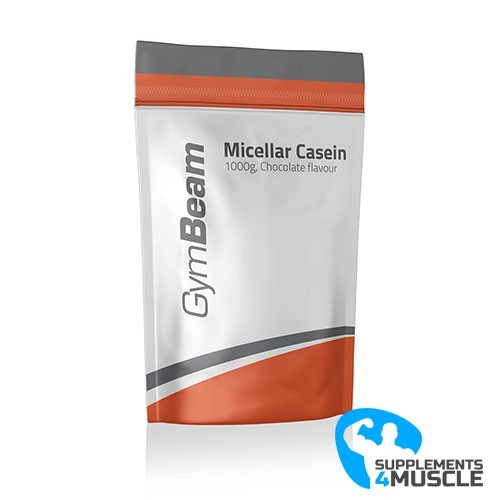 
DESCRIPTION
COMPOSITION
DIRECTIONS OF USE
REVIEWS
DESCRIPTION
GymBeam Micellar Casein 1kg is a protein that is known to be a slow during nigh absorbable protein and therefore is usually used before bedtime. It works on the principle that the protein amino acids do gradually absorbe in the body for up to 7 hours, ensuring the regeneration of damaged muscle fibers and preventing muscle breakdown due to an isufficient supply of nutrients.
This Micellar Casein protei from GymBeam is made from premium quality and first class raw materials. It is an ideal nutritional supplement for those who need an intake of optimal amount of slow-release protein. Due to the fact that the micellar casein is a slow and steady source of amino acids for the muscles during sleep it promotes the growth and regeneration of muscle fibers. 
Micellar casein is the primary protein contained in cow's milk. It constitutes 80% of the total amount of protein in the milk, while the rest of it is whey protein.
COMPOSITION
Serving Size: 30g
Servings Per Container: 33
| | |
| --- | --- |
| Nutrition facts | 100g |
| Calories | 1567 Kj/369 kcal |
| Protein | 81 g |
| Fats | 1,8 g |
| Saturated fat | 1,2 g |
| Carbohydrates | 6,9 g |
| Sugars | 6,2 g |
| Fiber | 1,2 g |
| Sodium | 0,27 g |
DIRECTIONS OF USE
Directions for use: We recommend a dose of 33g (about 3 tablespoons) to mix in 250ml of water or skim milk. It is best to take it before bedtime or between meals if you need to stay fuller for a long time.