Xtreme fat burners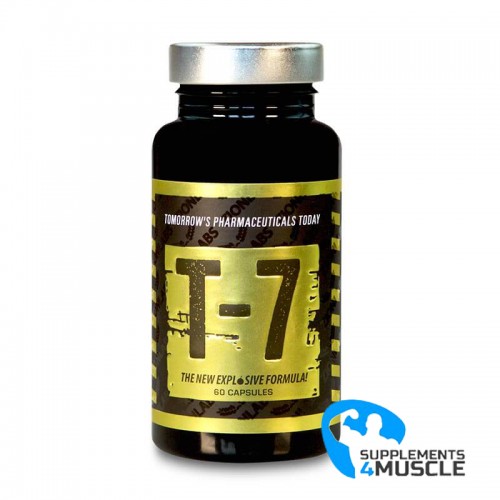 
Zion Labs T-7 60caps
Hardcore fat burner with DMAA and DMHA for maximum effectiveness. Can also be used as a pre-workout booster and ECA stack.
DESCRIPTION
COMPOSITION
DIRECTIONS OF USE
REVIEWS
DESCRIPTION
T7 Zion Labs
With the T7 , the manufacturer Zion Labs has once again landed a real hit. Because this super fat burner is an ECA stack and pre-workout booster at the same time . The reason for this is the enormously effective and stimulating ingredients such as ephedrine, caffeine and aspirin (ECA stack) as well as DMAA, DMHA and yohimbine HCL . And these not only ensure the maximum conceivable loss of body fat in the shortest possible time, but also increase your general performance, concentration and power .
The combination of ephedrine, caffeine and aspirin is known to many fans of pre-workout boosters as an ECA stack. Supplements with these active ingredients ensure an ideal focus, more stamina and, above all, more energy. Workouts become significantly more intense, longer and harder. 1,3 DMAA and DMHA are hardcore stimulants that are responsible for massive body fat losses in many extreme fat burners . Your metabolism is boosted to the maximum and runs constantly at full speed. In this way, you can easily get rid of stubborn fat deposits on your hips, legs, buttocks and stomach. Even subcutaneous body fat will simply melt away with these active ingredients. Yohimbine HCL can also be found in many fat burners because it is a hugely popular and well-known ingredient for weight management and reducing body fat. In Zion Labs T-7 , all active ingredients have been combined and dosed so intelligently that it is one of the strongest fat burners / ECA stacks / training boosters on the market.
T7 Zion Labs benefits:
Hardcore fat burner, pre-workout booster and ECA stack in one
ensures maximum loss of body fat (even subcutaneous fat melts away)
massively increases endurance and concentration
enormous power for training and everyday life
Fat burner with 1.3 DMAA, DMHA and Yohimbine HCL
COMPOSITION
Serving Size: 1 capsule
1 capsule
Ephedrine
40mg
Caffeine
250mg
Aspirin
150mg
1.3DMAA
50mg
DMHA
50mg
Yohimbine HCL
5mg
Other Ingredients: Cellulose, Magnesium Stearate.
DIRECTIONS OF USE
1 capsule daily with breakfast. If well tolerated, another capsule before the workout.