SARMS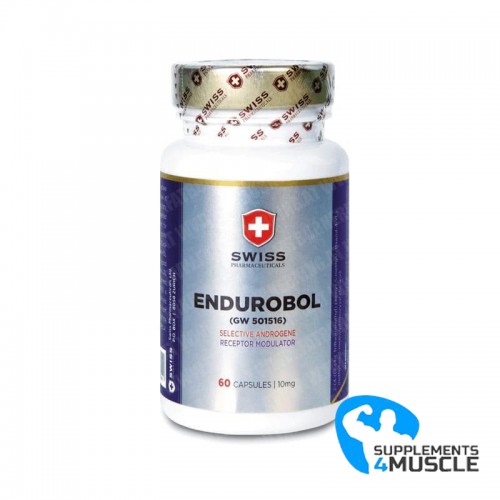 
Swiss Pharmaceuticals Endurobol GW-501516 60caps
Burns fat
Has strong anti-catabolic
Strong anabolic effects
DESCRIPTION
COMPOSITION
DIRECTIONS OF USE
REVIEWS
DESCRIPTION
Swiss Pharmaceuticals Endurobol GW-501516
GW 501516, the more commonly used name Cardarine. It was discovered in 1992 by Glaxo Smith Kline and Ligant Pharmaceuticals. Cardarine binds to the PPR receptor and, in this binding, co-activates PGC-1α with an enzyme which subsequently increases the expression of genes involved in energy expenditure.
Cardarine is ideal for everything. Its greatest benefit is increasing stamina. Thanks to it, you will have more strength and energy for brutal hard workouts, as well as, you will have so much energy that weight loss will be an absolute "cake" for you. Cardarine is also popular due to its ability to reduce fat. Your muscles will be streaked and perfectly sharp. Cardarine hides the three most important properties that are indispensable in bodybuilding:
Burns fat
Has strong anti-catabolic
Strong anabolic effects
COMPOSITION
Serving Size: 1 Capsule
Servings Per Container: 60
| | |
| --- | --- |
| Amount Per Serving | |
| Endurobol GW-501516 | 10mg |
Other ingredients: gelatine, magnesium stereate
DIRECTIONS OF USE
RECOMMENDED DOSAGE: Take 1 capsule with 250ml water daily. Take a maximum of 2 capsules a day. Higher dosage for advanced users should be consulted with your doctor or specialist. Swiss Pharmaceuticals is not responsible for health problems caused by incorrect dosing.