PCT AND LIVER SUPPORT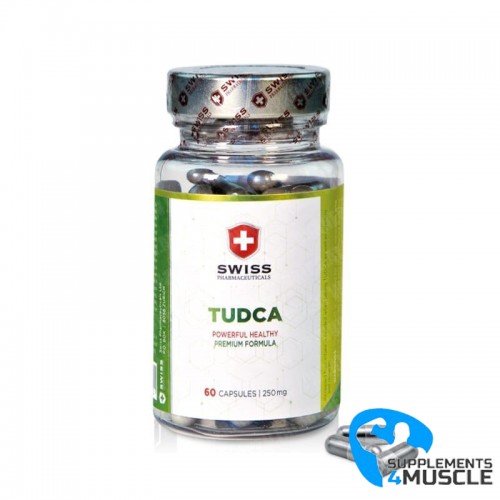 
Swiss Pharmaceuticals TUDCA 60caps
HELPS ACUTE KIDNEY TRAUMA
DECREASES IN LIVER ENZYMES
REDUCES CELL DEATH IN UNHEALTHY LIVERS
PROVEN TO BE THE BEST LIVER VITAMINS ON THE MARKET
PROTECTS ALREADY HEALTHY LIVERS
HELPS HEAL ALREADY DAMAGED LIVERS
THE STRONGEST ON CYCLE SUPPORT
DESCRIPTION
COMPOSITION
DIRECTIONS OF USE
REVIEWS
DESCRIPTION
Swiss Pharmaceuticals TUDCA 60caps
In the realm of prohormones, there is no denying that caring for your liver should be amongst your top considerations. This takes a leading priority due to the fact that the majority of prohormone supplementation is in methylated form, which essentially makes them liver toxic, and without something to intervene and prevent this damage, it will come at the cost of one of your vital organs.
TUDCA is a combination of two highly tested and reliable sources of liver protection, that together bring you all the protection you need to keep your liver in top condition during your cycle.
TUDCA AND NAC THE KIDNEY SUPPLEMENT
Some of the benefits of taking Tudca are:
HELPS ACUTE KIDNEY TRAUMA
DECREASES IN LIVER ENZYMES
REDUCES CELL DEATH IN UNHEALTHY LIVERS
PROVEN TO BE THE BEST LIVER VITAMINS ON THE MARKET
PROTECTS ALREADY HEALTHY LIVERS
HELPS HEAL ALREADY DAMAGED LIVERS
THE STRONGEST ON CYCLE SUPPORT
COMPOSITION
Serving Size: 2 Capsule
Servings Per Container: 30
| | |
| --- | --- |
| Amount Per Serving | |
| TUDCA (tauroursodeoxycholic acid) | 500mg |
Other ingredients: gelatine, magnesium stereate
DIRECTIONS OF USE
RECOMMENDED DOSAGE: Recommended value of TUDCA is 2-4 capsules daily. Doses should be divide with regularly spacing.