PCT AND LIVER SUPPORT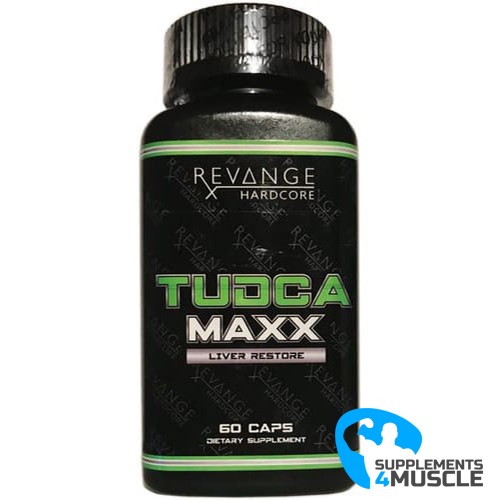 
DESCRIPTION
COMPOSITION
DIRECTIONS OF USE
REVIEWS
DESCRIPTION
Revange Tudca Maxx 60 caps
Revange Tudca Maxx 60 caps
TUDCA prevents choleostasis (problems with the outflow of bile). The component necessary to safely carry out the PH and SAA cycles, and at the same time 100% safe.
NAC protects against toxins, facilitates expectoration of secretions (great for smokers!) Cleanses the liver and bronchi, protects against toxic effects of paracetamol, accelerates the decomposition of alcohol breakdown - reduces hangover !!!

GLUTATION is an antioxidant that protects the liver from damage by toxins. It detoxifies the body of the metabolites of drugs, steroids and alcohol.

ROSEMARY has a bactericidal, disinfecting and anti-inflammatory effect. Rosemary extract is recommended for oily, acne and irritated skin.
Rosemary has intense antioxidant properties and protects against sunburn. It counteracts skin and cancer changes.

PHOSPHATE - neutralization of various toxins, including alcohol and ammonia (transformation into urea), hormones, medicines, etc.

Phosphatidylinositol - regulates cholesterol. It lowers the level of bad cholesterol.

POLICOSANOL -Lows the level of bad cholesterol

BIOPERINE: blocks the deposition of fat in your liver and body - avoid fatty liver and cirrhosis, strengthens the natural strength of ingredients, protects the liver - increases gastric acid secretion - accelerates the digestion of nutrients and absorption of essential nutrients for the body.
COMPOSITION
Serving Size: 1 Capsule
Servings Per Container: 60
Amount Per Serving
TUDCA (Tauroursodeoxycholic acid)
300mg
Liver Support System:
NAC (N-acetyl L-cysteine)
200mg
Tumeric Extract
(Curcuma longa)(95% total curcuminoids)(rhizome)
100mg
L-glutathione reduced
100mg
Rosemary Leaf Extract
(Standarized to 40% Carnosic acid, 25% Ursolic acid, 20% Rosmarinic acid)
100mg
Phospholipids
Phosphatidylcholine
Phosphatidylethanolamine
Phosphatidylinositol
100mg
50mg
15mg
3mg
Na-r-ALA
(Biosolv Enchanced Sodium R-Lipoic Acid)
50mg
Policosanol
10mg
Bioperine
5mg
DIRECTIONS OF USE
As a dietary supplement, take 1 to 4 capsules a day.