pre-allenamento forte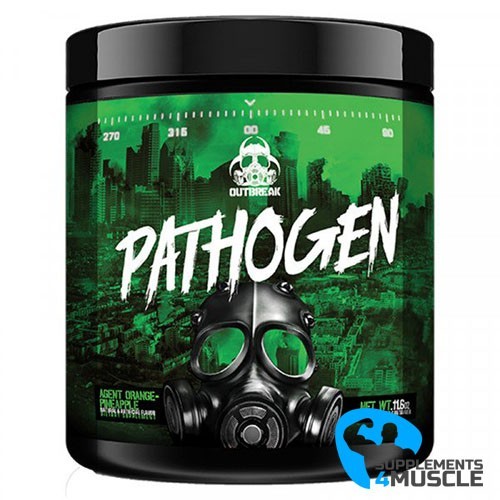 
DESCRIPTION
COMPOSITION
DIRECTIONS OF USE
REVIEWS
DESCRIPTION
Outbreak Pathogen è diverso da qualsiasi altro pre-allenamento energetico che abbiate mai visto. Se pensavate che il vostro attuale pre-allenamento desse una spinta al vostro corpo, Pathogen™ vi colpirà come un'onda d'urto nucleare. Grazie a una combinazione di stimolanti che inducono energia e di composti che evocano il pompaggio muscolare, Pathogen™ vi porterà al massimo della condizione. In questo stato, riuscirete a superare l'allenamento e a dominare il mondo post-apocalittico.
Pathogen™ contiene un'enorme carica di energia grazie a 350 mg di caffeina, 100 mg di teobromina e 100 mg di Juglans Regia. Questi composti stimolanti sono potenziati dalla nuova Dynamine™, insapore, che è scientificamente provata per aumentare i livelli di energia, migliorare la resistenza e potenziare ulteriormente gli altri composti stimolanti presenti in Pathogen™. La concentrazione è garantita da una dose massiccia di 500 mg di colina bitartrato, un potenziatore dei neurotrasmettitori che vi farà uscire dalla nebbia e vi permetterà di concentrarvi al 100% sul compito da svolgere.
I sintomi di ingorgo muscolare che si manifestano dopo una singola dose di Pathogen™ sono dovuti alla combinazione di 6 g di Citrullina Malato, 3,2 g di Beta Alanina e una dose esplosiva di 200 mg di L-Norvalina
.
Pathogen™ è stato creato dal Dr. Don dopo che i soldati dell'Outbreak gli hanno detto che avevano bisogno di più aiuto per sopravvivere e combattere l'Alba. Il Dr. Don tornò al laboratorio e si rinchiuse.
Dopo una settimana uscì con Pathogen™. La sua creazione non ha solo spinto i confini di ciò che un pre-allenamento può raggiungere. Ha distrutto quei confini per sempre.
COMPOSITION
Serving Size: 1 Scoop (12g)
Servings Per Container: 28
| | |
| --- | --- |
| | Amount Per Serving |
| L-Citrulline Malate 2:1 | 6000mg |
| Beta-Alanine | 3200mg |
| Choline Bitartrate | 500mg |
| Caffeine Anhydrous | 350mg |
| L-Norvaline | 200mg |
| Methyliberine (as 40% Dynamine™ Tasteless [yielding 50mg]) | 125mg |
| Juglans Regia | 100mg |
| Theobromine | 100mg |
DIRECTIONS OF USE
Take 1 Scoop of PATHOGEN™ mixed with 250ml (8oz) of cold water 20 minutes prior to intensive exercise.
REVIEWS
There is no review
Atsiliepimas Atsiliepimas