FAT BURNERS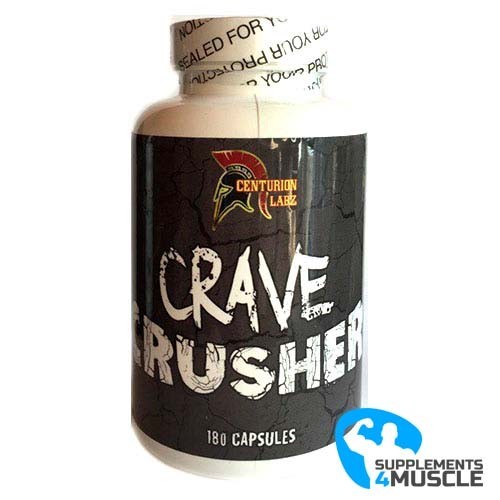 
DESCRIPTION
COMPOSITION
DIRECTIONS OF USE
REVIEWS
DESCRIPTION
Centurion Labz Crave Crusher
Centurion Labz Crave Crusher was designed for consumers wants to achieve weight loss and suppression of appetite, it does not contain stimulants ideal for people who do not like excessive stimulation and the effect of 'stuttering'. Crave Crusher will not only increase thyroid activity, but it also reduces appetite, ensures better carbohydrate utilization, and improves mood and a positive attitude when reducing calories. To achieve maximum results, look after a low carbohydrate diet and appropriate training.
Dandelion root extract - It shows diuretic and diuretic action which allows you to get rid of water from the body. It is one ceCof the most effective purifying herbs. It helps in diseases of the bile ducts and gallstone gallstone and in all liver problems. The dandelion also stimulates the work of the kidneys, forcing them to excrete toxins along with the urine.
Garcinia Cambogia - inhibits the lipogenesis process (the formation of fat from carbohydrates and proteins), thus reducing the accumulation of unnecessary fat. By increasing glycogen resources, it reduces appetite, which very often causes the failure of all kinds of diet plans. It exhibits catabolic properties against fats and anti-catabolic against proteins, thus helping to obtain a leaner, more muscular body.
5-HTP - has anti-depressant-relaxing effect, increases blood circulation of skeletal muscles and skin.
Capsicum annuum - It promotes muscle hypertrophy, reduces the sensation of pain, initiates the formation of proteins responsible for thermogenesis, promotes the degradation of adipose tissue and its burning.
a-yohimbine - is a supplement designed for people who in a short time want to improve the aesthetics of their figure by reducing excess fat. The supplement contains the most effective substance burning persistent fat and increasing libido - johimbe.
3,5-diiodo-L-Tyronine (T2) - accelerate metabolism, increase the overall energy expenditure of the body, accelerate the process of fatty acid oxidation. 3.5-Diiodo L-Thyronine has a much faster metabolic rate than T3 or T4, up to 24 times!
COMPOSITION
Serving Size: 3
Servings Per Container: 60
| | |
| --- | --- |
| Amount Per Serving | %DV |
| Dandelion root extract | 500mg |
| Garcinia Cambogia | 500mg |
| 5-HTP | 300mg |
| Capsicum Annuum | 150mg |
| Vitamin C | 100mg |
| Matcha tea extract | 100mg |
| Vitamin D | 2500IU |
| Yohimbe extract   | 2mg |
| B12 | 200mcg |
| 3,5-Diiodo L-Thyronine | 100mcg |
DIRECTIONS OF USE
Directions: Take all 3 capsules with 8 ounces of water on an empty stomach upon waking.CRAVE CHRUSHER is stimulant free and works as a stand alone product.