FAT BURNERS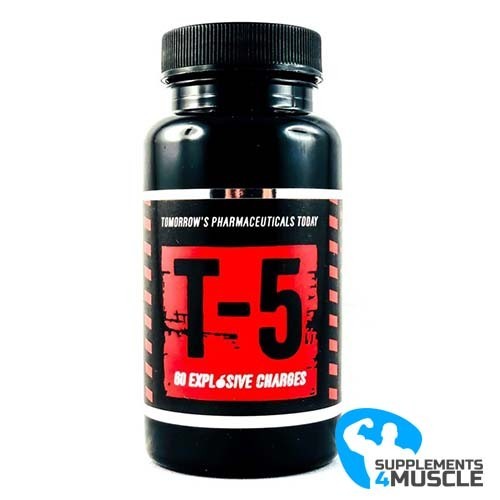 
DESCRIPTION
COMPOSITION
DIRECTIONS OF USE
REVIEWS
DESCRIPTION
Zion Labs T-5
Zion Labs T-5 is used as an energy product or a fat burner. This T5 Fatburner preparation is enough energy to satisfy even the most stressful day to survive. Taking T5 Zionlabs Fat Burner is the best way to take the phenylethylamine alkaloid ephedrine to be. The addition of caffeine, aspirin and this ephedrine alkaloid  is even more effective in its action. This T5 fatburner product is used for weight loss. It ensures an increased heart rate in the body, the heart beats faster. Thus, the metabolism is accelerated, so that the body uses more energy. There is a better feel than in the preparation clenbuterol and is therefore often used in place of clenbuterol. Since caffeine and aspirin are added to the alkaloid ephedrine, a better effect is achieved.
One capsule of T5 Zion Labs Fat Burner contains 30 mg of ephedra (Ephedrin HCL), 250 mg caffeine, and 150 mg aspirin. Ephedra speeds up the heart rate, thereby enhancing the metabolism and brings you into a sweat. Caffeine sends chemical messages to the brain. These messages show the brain that you are satisfied. By discontent fat reserves are created in the body – this effect is minimized. Aspirin relieves physical pain due to its anti-inflammatory effects. This allows longer workouts or pre workouts are occupied. T5 Zion Labs Fat Burner stimulate the body and thus facilitate the daily training. It can applied more pressure and thus consumes more calories and body fat are rapidly burned. During training, you feel more alert and it simply has more energy.
COMPOSITION
| | |
| --- | --- |
| Ingredients | |
| Ephedrine | 30mg |
| Caffeine | 250mg |
| Aspirin | 150mg |
DIRECTIONS OF USE
Directions for use: Take 1-2 capsules 40mins before exercise.