Casein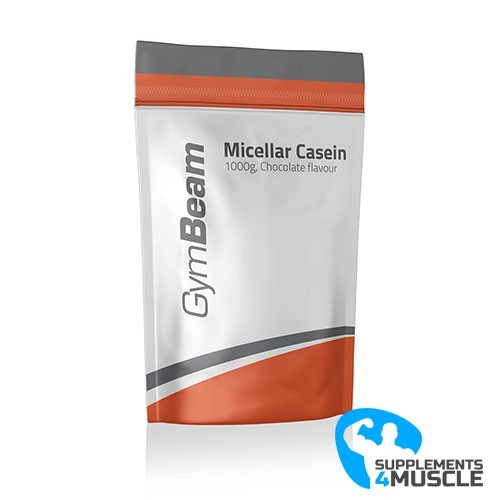 
DESCRIPTION
COMPOSITION
DIRECTIONS OF USE
REVIEWS
DESCRIPTION
GymBeam Micellar Casein 1kg
GymBeam Micellar Casein 1kg is a protein that takes a while to be absorbed in the body, making it most suitable for consumption before bedtime. This is because its amino acids take up to 7 hours to be properly digested, which allows the muscles to regenerate and prevents their destruction caused by a lack of nutrition.
GymBeam's Micellar Casein protein is created from the highest quality and top-notch ingredients. It is the ideal nutrition supplement for individuals seeking a steady flow of slow-releasing proteins. Since the micellar casein helps to provide a steady stream of amino acids to muscles while asleep, it supports the improvement and rejuvenation of muscle fibers.
The majority of the protein found in cow's milk is micellar casein—accounting for 80% of the total protein count. The remaining portion is whey protein.
COMPOSITION
Serving Size: 30g
Servings Per Container: 33
| | |
| --- | --- |
| Nutrition facts | 100g |
| Calories | 1567 Kj/369 kcal |
| Protein | 81 g |
| Fats | 1,8 g |
| Saturated fat | 1,2 g |
| Carbohydrates | 6,9 g |
| Sugars | 6,2 g |
| Fiber | 1,2 g |
| Sodium | 0,27 g |
DIRECTIONS OF USE
Directions for use: We recommend a dose of 33g (about 3 tablespoons) to mix in 250ml of water or skim milk. It is best to take it before bedtime or between meals if you need to stay fuller for a long time.
REVIEWS
There is no review
Atsiliepimas Atsiliepimas